How can we make you smile today?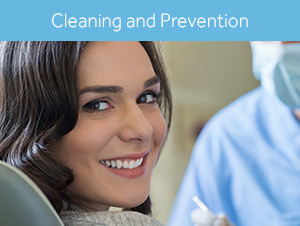 Regular professional dental cleanings backed by a good home care plan is essential to keeping that beautiful smile for a lifetime. Request an appointment online or call us directly to set an appointment.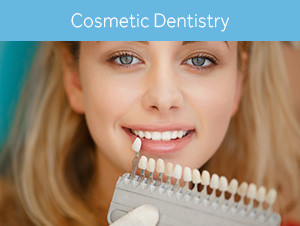 Is something keeping you from that perfect smile? Chances are we have a practical and affordable option that will have you smiling. Call our professional staff now to find out more about Cosmetic Dentistry.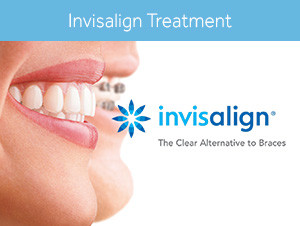 Invisalign Technology takes an innovative approach to getting you to that perfect smile without the unsightly and uncomfortable traditional braces.To find out more about this treatment see our invisalign page.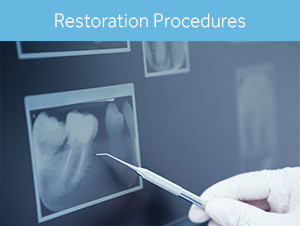 Experiencing pain, crowding or missing teeth that are shifting your other teeth in ways they should not be? We offer several restoration services that will help prevent further damage and a healthier smile.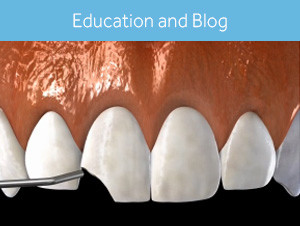 We have filled our site with educational videos to help you understand some of the general procedures we preform. And our dental blog is an on-going collection of articles of information from Dr. Lomonte.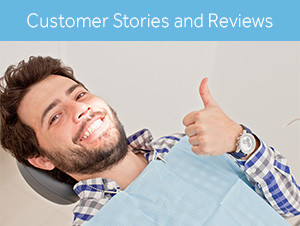 What our patients are saying about the level of service they are provided is very important to us. If you are looking for a new dentist we invite you to read our reviews and hope you will give us a call. Here they are…
Dental service that will leave you smiling.
We truely believe that there is nothing more powerful than a smile. Did you know that one single smile induces the same level of brain pleasure stimulation as 2,000 bars of chocolate? Think of the calories you will save by smiling. Dr. Lomonte and his team of experts are dedicated to making you smile and smile often. To achieve this we have made it our mission to follow a few simple dental practice guidelines.
Dental Diagnose
Diagnose your dental concern efficiently and find the right solution for your situation.
Dental Education
We are truly experts in the field of dentistry and you should be well informed about your dental options.
Your Comfort
Offer pain free dental solutions whenever possible for your situation. Because doesn't everyone want a dentist that you can say is both quick and "painless"?
Your Experience
We mean it when we say "Come in as a patient and leave as a friend". We have created an environment that fosters great relationships, and we are proud of that.
Leave Smiling
We are not talking about a grin here…if you do not walk out our office with one of those ear to ear sort of smiles we haven't done our job; it is what we live for.
My Appointment is more like a visit with Friends and I get my teeth cleaned in the process. Dr. Lomonte and his entire Staff are always friendly and Professional
Everyone very nice and professional!
The visit helped correct some of my dental problems. I will return to explore additional help!
Everyone here is great! They treat you like a friend and I enjoying chatting with everyone while I am getting my teeth looked at. Thanks guys!
The staff and Dr. Lomonte are always friendly, accommodating and informative. I never have to wait long to be seen. The staff is awesome!
Dr. Lomonte has been my Dentist for almost 30 years. Everyone in his office is always friendly and courteous. I changed Dentists once during that time to try to find something a little closer to my house (I live about 50 miles away). Big mistake! I switched back to Dr. Lomonte as soon as my insurance allowed. 🙂
I had a great experience and Dr. Lomonte was very honest in explaining what I needed in the future and what I did not need. Looking forward to future appointments.
I have been seeing Dr Lomonte for over 25 years. He has taken great care of my dental health. I am always given friendly reminders for cleanings via texts and emails …super helpful. Staff and team are consistent(low turnover) and always cheerful …and they remember you. But the best part …Dr Lomonte is the absolute BEST at novocaine shots, I never feel them …haven't met another dentist that can administer shots without the gripping pain that makes you cringe. If this is an issue for you, come see Dr Lomonte and you'll be so much happier.
I was so worried about how painful the shot would be to numb my gums to get my crown. I absolutely am terrified of needles. I told Dr. Lamonte this prior to the shot and he assured me his shots are different and he has a way of making it manageable. He didn't tell me it Wouldn't hurt at all :). Thanks so much for the visit. I would recommend him to anyone that is scared of getting dental work done.

The same outstanding care has not changed.
Professional and friendly staff!!
This is the best time you can have going to the dentist. The people here are really friendly and they do a great job. Couldn't recommend then more!
I was faced with finding a new Dentist after many years. I noticed Dr Lamontes office as I drove by. I called expecting to get an appointment within two weeks. I was seen the next day. The staff were extremely friendly and I felt valued as a patient. I did not wait either to be checked in or to be treated. I have found my new Dentist.
Save
Save
Save